Kestrel (Falco tinnunculus) mobbing Short-eared Owl (Asio flamme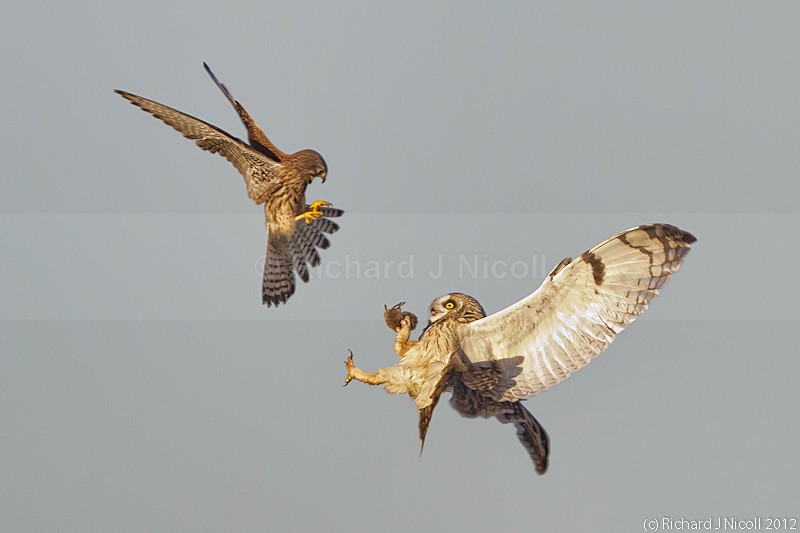 I had observed Kestrels during the previous year mobbing Barn and Short-eared Owls trying to steal their prey. Trying to get decent images of this behaviour though has been very hit and miss. Being in the right place at the right time with the right conditions has taken many hours, days and months of patience.

This owl had caught a rodent and when it flew to another location the Kestrel flew straight after it trying to snatch the prey in mid air. The sun was low enough in the sky to light the undersides of their wings. A real thrill to witness and capture this behaviour.

Taken on a gitzo tripod with wimberley head, camoflage clothing.
Image taken in Cambridgeshire in the UK just to the south of Burwell Fen (part of the National Trusts Wicken Fen reserve) over Reach Lode next to the new bridge.