Gannets (Morus bassanus) mating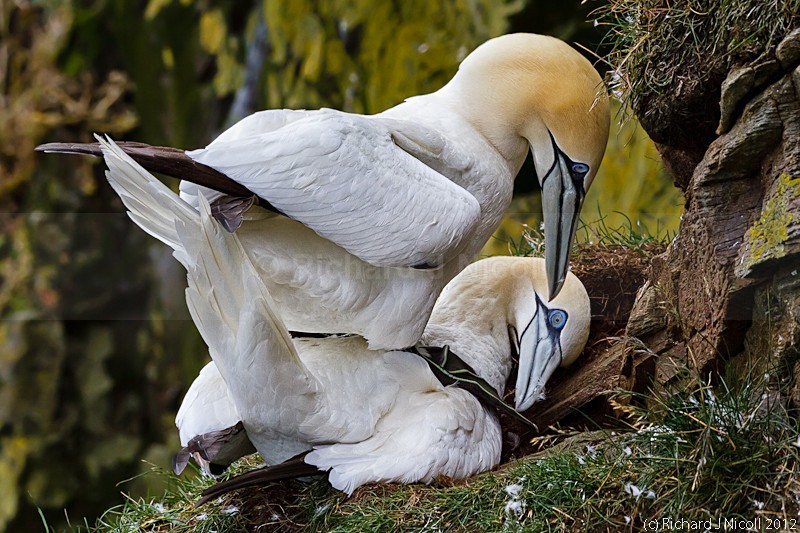 An overcast but bright day made it good for photographing these magnificent white birds. After some courtship, presumably to reinforce their bond, the male climbed gently on the female to mate.

Taken on a gitzo tripod with wimberley head, camoflage clothing.
Image taken at Hermaness NNR, Unst, Shetland.