Puffin (Fratercula arctica) Portrait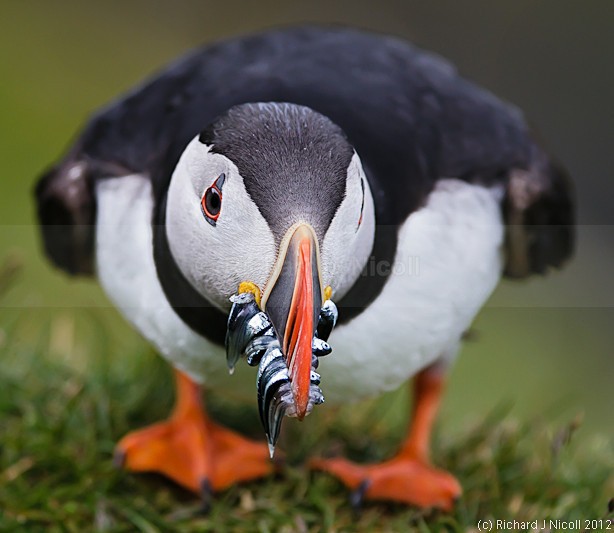 Taken on a gitzo tripod with wimberley head, camoflage clothing.
Taken at Hermaness NNR on Unst, Shetland. Some days the Puffins would be sitting out of their burrows and on others they were no where to be seen, apart from a few arriving with fish or flying off to sea.